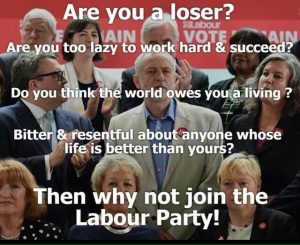 A quick, drive by shooting style cunting for Labour's 'Momentum' faction.
The twats have just launched a campaign aimed at unseating Boris Johnson from his Uxbridge seat.
Talk about having a fucking larf.
Connoisseurs of cunting will no doubt find much to entertain them in this clip of the usual rent-a-gob arsewipes in action. This, my friends, is what losers look like. Welcome once more to Cunt Central, Owen, Flabbott et al. Fucking tossers.
https://uk.news.yahoo.com/momentum-launches-campaign-unseat-boris-121529588.html
Nominated by Ron Knee