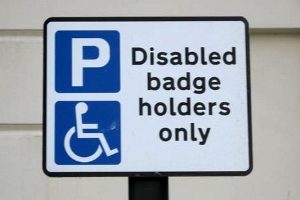 Now hopefully this will be a jaw dropping nomination but I doubt it.
Having a disabled badge is a licence to park like a cunt, double yellows, you name it. We can park anywhere as long as we do not endanger other road users.
Some time ago the councils realised this and created premium spaces for the disabled, spaces closer to the shops where we would not hinder anyone.
Now for some strange reason a number of councils have bought in charges for disabled spaces….to recap, the spaces were put there to stop us exercising our park like a cunt clause.
So in view of this, perhaps a mass movement is required…disabled drivers parking up round town halls, blocking loading bays etc. just to exercise our freedom to park right and wake up these tight fisted cunts in the councils.
Nominated by lord benny