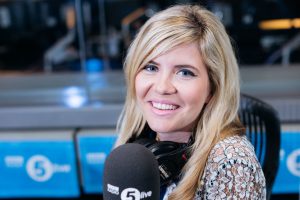 In June 'The Telegraph' published a puff piece by one Charlotte Runcie, in which the author waxed lyrical about the many virtues of BBCunt interviewer Emma Barnett. According to Runcie, 'the young, female, dazzlingly clever' (of course, naturally, stands to reason) Barnett 'is becoming the BBC's most valuable interviewer' etc blah.
Really? I don't think so, not if this 'dog with a bone' approach is an example of her technique;
On this showing, she looks and sounds more like a dismissive, condescending, virtue-signalling, agenda-driven arsehole, the kind of self-important identikit libtard which seem to swarm around the Beeb like flies around a turd these days.
'White privilege' my arse.
Fuck off you smug ratbag (and take your sycophantic 'sister' Runcie with you while you're at it).
Nominated by Ron Knee