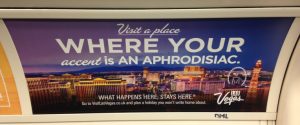 Commercial Radio Advertising … Faux Accents ..
I tend to flick between Radio 2 and LBC depending on which presenter is on air. Since Chris Evans disappeared from Radio 2, it's been slightly more tolerable except for Saturday turning into a 'gayfest' of presenters … So LBC gets quite a bit of listening .. in the background.
I understand commercial radio is just that and gets it's revenues from advertising, and it's the adverts that are starting to really boil my piss.
There's currently a Volvo advert, voiced over by some tart with a faux Scandi. accent similar to the 'climate change upstart' who is currently the darling of the Greens.
There's a Renault advert, voiced over by some woman in a faux French accent akin to a tart from 'Allo 'Allo…
Now, there's an advert for some Ibuprofane / Asprin shit, voiced by some bloke in a Transylvanian accent sounding more like Frau Blucher … but hey, it's a 'reassuring / knowing' medical professional voice ….
Fuck Off … if you really want to get my back up and make me never want to buy your product … then patronise me with this infantile shite. Yes, I can turn it off … but I didn't buy a radio to sit on a shelf and do fuck all.
Speak clear factual English you Cunts ….
Nominated by Boilsmypiss