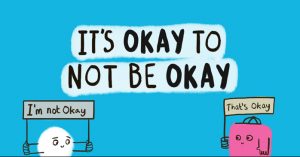 Now this nom is in no way having a go at those people who have genuine disorders. Instead it is aimed at all those cunts who have suddenly discovered these disorders and are using them as an excuse for a variety of things: most of which involve personal responsibility – or lack of!
There are many disorders out there, but a popular one is autism. A daily news story doesn't go by without some whiny parent complaining about a teacher or a school bus or social worker etc. for not "appreciating that my son has autism and deserves special needs"
Or there's the ADHD – which again a lot of useless/clueless parents use to excuse their noisy and destructive offspring when they trash school classrooms or restaurants. "He has ADHD and deserves special needs!"
Or the child is a fat lazy cunt. Not sure what the disorder is for that, but I am sure one will be invented sooner or later; and again parents can use it: "He can't go to school because he is obese. He stays in bed or plays computer games and eats all day and night. But he has a disorder and deserves special needs!"
So yes, if you lack a clue about what personal responsibility means; or you're too lazy to go out to earn a living or have an education, just do a Google, find a trendy disorder, blag it to the local GP who won't give two fucks anyway; and all of a sudden it's official – you have your very own disorder to carry around with you or your children for the rest of your days!
But what is really annoying about all this is that money local authorities have allocated for genuine cases, is being siphoned away by these feckless bogus cunts, thus making the lives of the genuinely needy even more unbearable!
Cunts!
Nominated by NoCuntForOldMen