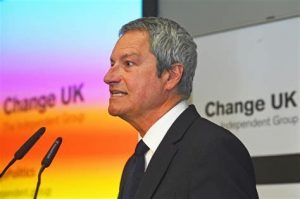 Gavin Esler is due for another cunting.
This week he has been gobbing off, on behalf of the bizarrely named "Change UK", that Brexiteers are "village idiots" and should be banned from broadcasting their views on television or in the media.
If there's anything that reveals the mindset of ultra-Remainers it's this astonishingly arrogant and profoundly elitist comment. If you don't agree with the liberal elite then you are a sub- human, an untermenschen, a village idiot who should be banned and ignored. This is the mind set of a fascist, not a supposedly " liberal" , tolerant individual.
Gavin Esler you are an evil cunt. Fuck off.
Nominated by Marvellous Mechanical Cunting Machine