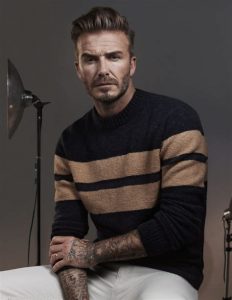 Further proof, if any was needed, that David 'do you know who I am?' Beckham is indeed a cunt.
Not long after dodging a speeding offence on a technicality (and being extremely smug about it), the insufferable twat has been handed a six month ban after being spotted using a mobile phone while driving.
Is the boy simply a bit dim, and therefore unable to learn from previous brushes with the law, or is he a conceited, selfish, arrogant cockhead who believes that the rules of the road don't apply to superior mortals such as him?
In addition, the arsehole's credibility as an environmental campaigner is now being questioned. As if driving a fucking gas-guzzler wasn't bad enough, the press is reporting that last year, Becksie took 'over 30 first class flights' while also campaigning for the environment. This resulted in the generation of 80,000 kg of CO2, as opposed to 20,100 kg generated by flying economy. Climate change expert Prof. Kevin Anderson commented that 'celebrities have to lead by example', and urged them to reduce their 'carbon footprint'. That'll be the day. You're forgetting prof.; Beckham, bigmouth Emma Twatson and their ilk are IMPORTANT people. In their case, the rule is 'do as I say, not as I do'.
I put before this house the motion that David Beckham is a colossal cunt. All in favour say 'aye'.
Cunt.
Nominated by Ron Knee