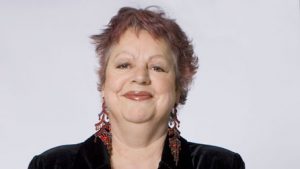 It may be a niche cunting, but I nominate cake-and-piss-flap comediennes.
You know the sort; tubby comediennes whose whole act revolves around humour about cake, eating too much chocolate (and cake), and their genitals.
Examples include Sarah Millican, Jo Brand and the appropriately named Jenny Eclair.
Yes. You prefer chocolate and cake to sex with your flaccid, grey husband. We get it.
Most of the women who laugh along to this crap are themselves 'gigglebiscuits' who – to paraphrase the Viz Profanisaurus – are overweight women whose sense of humour and entire personality revolves around the temptations of cake/puddings/ chocolate.
It's as hilarious as a masonry nail through the foreskin.
Nominated by Cuntamus Prime