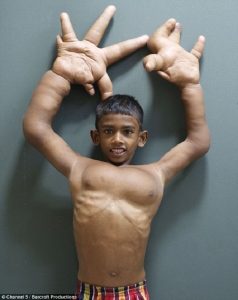 A nomination for people who like to share their deformities on soshul meeja.
Oh look, I've got severe eczema, hairy legs, huge pigmentation marks all over my body etc….but I'm really proud of it, I'd better set up my own twitter account or youtube page to share it with the whole world.
Also can't stand that BBC weather girl with her missing right arm – wear a prosthetic arm or a long sleeved top, don't deliberately show it off, attention seeking twat.
Nominated by Mystic Maven