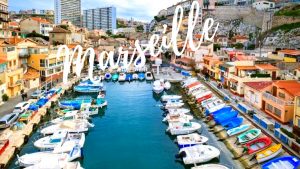 Five reasons why Marseille is the cunty-wuntiest place in the world.
5) Marseille is in France.
Stop, I hear you say, surely the fact that is in France suffices. No, it gets worse.
4) French people live there.
Is that it? No.
3) Marseille is one of the most multi-cultural cities in the world.
That is a warning sign.
2) The crime rate is in the stratosphere. There is little or no police presence, no cameras, gangs and all sorts of low life.
If you have eaten in the last hour, stop reading now
1)Marseille is set to become the first city in western Europe to have a Muslim majority.
Well there you go, the place is a fucking no-go area, and a Muslim majority. A pristine example of integration, a beacon to us all.
Nominated by Cunts n Roses