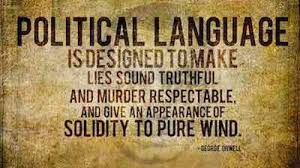 Is it just me?
I just watched our illustrious Prime Minister say on camera : "We will be asking for a further extension to article 50 because this situation cannot go on"
So if it cannot carry on, why do we need an extension?
Nominated by Dioclese
.
Brexit means Brexit…
No deal is better than a bad deal…
Freedom is slavery..