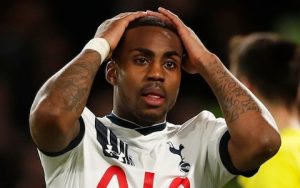 Surely someone has cunted Danny Rose?
He cant wait to see the back of football because of racism.
I know fuck all about the game except that it is infested with flash, arrogant, thick cunts like this fucker.
Upset by racism? Pack it in now then you over-indulged fucking wanker. Turn your back on however many £1000s a week you get for doing fuck all. Spare a thought for the black players of old who really had to put up with racism, and didn't get paid such obscene amounts.
Get a proper job and see how you go on.
Utter, entitled cunt.
Nominated by Cuntstable Cuntbubble