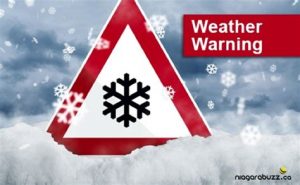 WEATHER WARNINGS
Let it be known that we are in the grip of an Arctic apocalypse. The nation is about to spontaneously combust due to the gonad freezing minus figures that we are currently experiencing. Who knew that the UK could get cold in winter? Why did nobody tell us this before? How has this shocker befallen us? We are, in all seriousness, doomed.
ARE WE FUCK.
If I see or hear one more fucking 'YELLOW WARNING' from the Met Office about snow and ice (yellow snow…..does this mean we need to fear piss covered snow?) I will be the one spontaneously combusting. Anyone would think that the concept of a cold, icy and snowy winter was a new one to us. It appears that after centuries of experiencing such climates, we have still not mastered the art of DEALING WITH IT and managing to still keep the country going without the whole transportation system going to fuck and every fucking school closing, as cold is simply not acceptable for the modern world's little darlings to cope with.
It is sheer lunacy that every poxy year we are subjected to these doom merchants and their 'second coming of the Ice Age' warnings and predictions. The media is full of it today. Who needs a frivolous, trivial news story when we can read about Doris in Peckham getting her shopping basket stick in an inch of snow. Fucking madness.
It is a bit of snow and ice, for the sake of fuck.
CUNTS!!
Nominated by Nurse Cunty