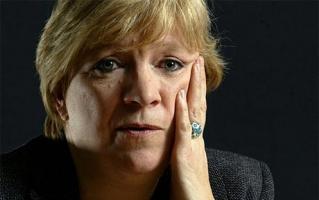 A jolly hockey sticks Radio 4 cunting please for the oldest teenager in the business, Polly Toynbee, 72 going on 12.
She has decided Saturday (19th Jan) will be REmain day for the following specious reasons:
https://www.express.co.uk/news/uk/1073725/Brexit-news-uk-eu-latest-brexit-deal-Polly-Toynbee-twitter
Have you ever read so many shit in your life?. The silly old cunt has outdone even Owen Jones.
The childish, inept, thick as pick shit, but thinks she is oh so clever old harridan needs to be careful – at her age she might conk out on the crapper straining to evacuate the caviar in her bowles, or she might have a nasty accident with the razor when shaving her rancid old minge. She could be dead before the rest of us.
Nominated by W C Boggs