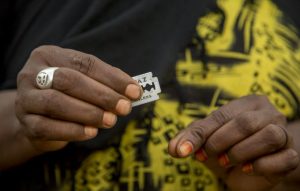 I would like to nominate fgm and the cunts that do it for a truly heartfelt Cunting.
I'm keeping it short as this link provides all the info.
All I'll say is. What the fuck are we doing letting these backward, evil fuckers into this country when they carry out these atrocities ?
Mutilation ? Casting spells ? Fuck off.
Send them back to the shitholes they came from.
Fucking savages.
Nominated by Jack the Cunter