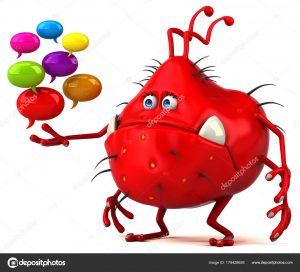 Bubbles. Oh, there is a Cuntbubble on here. But we all live in bubbles don't we cunters. When you think about it. Groupthink. That idea?
The most suffocating bubble is of course the cult bubble. Scientology say where people are coerced or brainwashed into thinking what the group believes. The bubble. The metaphor actually fits perfectly because you can see the person in the bubble (it's transparent) but you cannot communicate with them.
Are YOU in a bubble? Is it wrapped around your brain? Are you allowed to speak? Not even a squeak? Are you all singing from the same hymn sheet? Yes bubbles from the Holy Book. Remember the non-conformist conscience? They all rejected 'strong drink'. 'Bubbly' come to think. So they 'conformed' in that sense. More a party line than a bubble.
The modern atheist bubble A horrible bubble this. Emits a hiss. They don't know how they came to exist. Witness 'Hitch'. Trolls on the internet. 'Bubbles' by Millais. A work of art turned into an advert.
CAPITALISM. The capitalist bubble mutates into little economic bubbles. Popping up all the time. So destructive. In fact you could argue that the biggest bubble in the world is the capitalist one. Suffocating the world.
'Bubbles' Michael Jackson's chimp. Like a nightmarish imp. Presented to Japanese dignitaries….as though.. from the Evolutionary bubble. The Modern Art bubble. Fucking Horribubble. Full of pride, insolence, impudence. Terrible to live in a bubble reader-to know EXACTLY 100% what's coming next, to always know, to always get, the talk you expect. Like the Thought Police in your head. The Psychobabble bubble. Babbling big words. Self  actualization. What does it actually mean? Infantile babbling has truly more meaning. They are attempting to communicate at least.
Bubble wrap. Protects the contents of the box. But you've got to think outside the box. To get outside of your bubble. So a paradox. Bubblegum. You must keep shtum. Keep your mouth shut (in the bubble). Keep your gob shut. Like a gobstopper in your mouth. Stopping your mouth. From fear. Like in North Korea. Like 'Kim'. The bubble is him. Like Buzz Light year. A bubble round his head. A bubblehead. Atop his bulbous neck. Above his people. And yes the Trump bubble. And the Nuclear bomb. And if both bubbles collide one huge blast and the world will be gone. There'll be a bubble bath. If you'll excuse the pun.
You know cunters the Nuclear Family has been blown to bits. By the Materialist bubble. Like a wrecking ball or wrecking bubble. And the main reason why millennials climb into bubbles. To feel less troubled.
Religious bubbles. The Islamic bubble so dynamic-'it can go anywhere because it came from nowhere'. But careers around bumping into other bubbles. The Buddhist bubble. A huge big one this. And very old. Squatting over great swathes of Asia. Eternally hanging around. I am in the Catholic bubble I readily admit. We all live in a bubble of belief.
Nominated by Miles Plastic