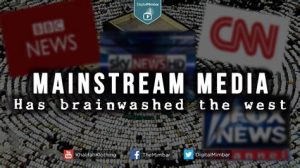 A cunting again for the Remainstream Media
Woke up got out of bed…dragged a comb across my head…..
Oh to go back to the days in my life when it was just like John's lyrics above , but no , everyday it's more ….woke up got out of bed …turned on the news and felt the dread….
Today's fake news? Despite falling sales , people moving from diesel to hybrid, opening a factory in Slovakia, opening a factory in China and paying off 1000 agency staff 2 years ago….the middle management job losses announced at Jaguar this morning are due to brexit…. the words used " Brexit consequences are beginning to be felt".
Now I knew the betrayal was coming from the elitist establishment cunts from the beginning, my piss boiling is not about that…its about how fucking stupid they think we are with this project fear shit. It's not even subtle anymore such is the panic in the run up to March. What's more the media.. ..where do I begin with the treasonous remoaning liberal fucktard cunts. Exposed totally as the cunts they are last 2 years. They are all complicit…the reporter, editor and anchor
When I saw it this morning, piss boiled to steam.. fucking ranting at the wife at half 7 in the morning, I really have to be honest with my fellow cunters and myself. Maybe I need to stop posting and visiting this site. Switch off the news and any other media I keep up to date with and just take a break. I'm honestly sore jawed from clenching it this morning and pissed off before the days even begun….it's not healthy. I always said I had to be aware and up to date with the betrayal, as ignorance is what they hope for in the populace but I'm seriously fed up of the total and utter war machine of big business and elitist establishment onslaught…. all given oxygen from a remain populace that embarrasses me as my fellow British. It's easy to tell me to calm the fuck down and take a chill pill but there's not a half our goes by without a fucking cave in or blatant lie from our Parliament and media …… I can't sit among lie after lie and say nowt. It's January and fuck 12 month of this. If there's any advice from any cunter that peeled themselves off the fucking ceiling I'd appreciate it but really I think I just need to accept that it's not the revolution that will be televised but the betrayal and switch off……..Squint out.
Nominated by Squint Cuntwood