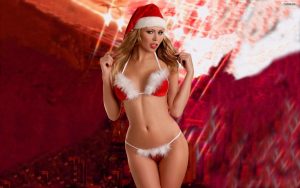 Thank You Thursday (TYT)
No not a character name for an indigenous Bond Girl (but if it was doubtless you could write your own screenplay for that one) but yes, another Yank Wank idea to part you from your hard earned with a dose orf guilt and syrup. Has been aroinde in Yankland for some years now, on a par with Father's Day and Mother's Day and intended to flog crap Hallmark TYT cards, boxes orf foul Hershey TYT candy and similar shite. Idea is you bang some orf same in the post (or use an extortionate bespoke delivery service) as a mark orf delight at the tat some cunt at the last minute has remembered to give you for Christmas. Now as ever the tawdry concept has been dumped very second hand on poor Blighty's heaving shores. Reports orf snowflakes agonising over what to write and etiquette sites appearing advising you how to.
Yours Truly's advice? Punt the self same crapola back at the cunts from whence it came withoit comment and withoit stamps so the cunts are suckered in to pay excess postage. A further steer from YT. Do not give away any sign orf your identity so the cunts have to work oit to whom the shite was given.
Fuck Orf Friday anyone? For a modest fee (plus expenses) YT will regale your loved one(s) with a personal message orf Yuletide and Noel Joy any Friday after Christmas.
Nominated by Sir Limply Stoke