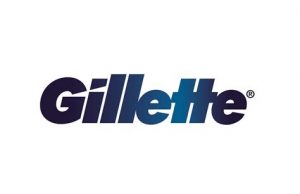 Gillette
What a bunch of snowflake cunts. The latest ad appears to condemn all men as nasty bastards, and we need to change to make us acceptable to the Feminazis.
Well fuck off Gillette – I'm growing a beard,so you can shove your overpriced "improvement" aids up your arses.
Cunts
Nominated by Big Al
— Fairly Urgent Topical Cunting Incoming —
Just as I lay my sub-normal head down on the pillow for some much needed rest and perhaps a few wet dreams involving that fat milf who used to be on New Tricks, I get hit with an advert so fucking deplorable that it has already set a high benchmark contender for cuntlord company of the year – it is none other than Gillette, the cunts behind overpriced, plasticky razor blades for men too lazy to do a proper shave.
Just sit back and watch this incredible piece of work, my esteemed friends:
In less than two minutes, Gillette's massively misjudged PR stunt to appease the SJW 'woke' fucking generation of left-wing walking cancers has backfired enormously across all forms of online media. This video essentially preaches to all men to stop being evil, oppressive fucking tormentors and learn to be 'good'. To teach young boys that they should not grow up to be evil bastards like their father – cue Hollywood hamming-up emotional pastiches of catcalling, #CuntToo, fighting in the fucking street and of course, totally unwarranted aggression to anyone on two Christing legs. You know, the fucking usual.
Aside from the anger that we have yet another fucking company preaching left-wing ideology to customers – who in this case are obviously predominantly men – we also have to endure once again the tried 'n' trusted doctrine that being a man is inherently wrong; somehow, by default, that all men are bad and that boys are seen as needing to be 'fixed' to prevent them becoming masculine. Burn to death you utter fucking cunts.
How in the name of Jesus Harry H. Corbett Christ can Gillette believe that it is totally worth shitting all over the people who actually buy their crap, just to appease the feminists and the soy-infused, low-testosterone cuckolds who do feminist bidding – the latter of which won't make Gillette any money of course, by virtue of the fact that they need only one fucking Mach3 blade to last them an entire lifetime.
Now, speaking as someone who has been hacking away at his mug with a Muhle safety razor and loose blades for over two decades, I am thankfully not a buyer of Gillette products. I would however implore cunters who use them to switch to anything other than Gillette – there are a good few cheaper alternatives now – teach these fucking pricks a lesson and hit them where it hurts: the profits.
At time of writing, their propaganda-laden abomination on Youtube has 10k likes versus 100k dislikes. Here's hoping their left-wing pitching goes just as disastrously for them as it did for Superdry, Ben & Jerry's and Electronic Arts when they too went for the social justice option.
Gillette – the best a man can cunt.
Nominated by The Empire Cunts Back
Gillette deserves an Uber cunting for leaping on to the #Metoo bandwagon and immediately alienating the majority of their customer base.
I'm sure most men are sick to death of having this rancid feminist agenda rammed down their throats at every turn, being branded sexist by simply being male and having our masculinity stripped at every opportunity.
This festering turd of an 'advert' removes itself from simply advertising the product and shifts squarely into the current social justice tidal wave of feminist bollocks, assuming it's customers are all would be sex-abusers and misogynists. Can you imagine the backlash if Always portrayed their customer base as irrational and emotionally unbalanced every time they were on the blob?
Well Gillette you can take your piece of shit advert and the snivelling feminist apologist cunt that directed this utter wank and fuck right off. This is the last time I will be purchasing any of your products. Let's hope a consolidated effort from your customer base will lead to whichever fucktard thought this a great idea losing their job. Fucking cunts.
Nominated by Bellendiousmaximus