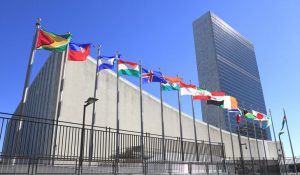 I would like to nominate the UN for it's insidious plan to take the control of mass migration away from sovereign states and put them firmly into it's own Soros fuelled hands.
Moreover it aims to make dissent against this open door policy from every 3rd world shithole into the West illegal under the guise of human rights.
This video explains it far better than I ever could.
It's a disgrace with only strong leaders like Trump and Orban publicly stating that they will NOT sign up to it, while weaklings like cuckold Trudeau show immediate support to transform their nations into 3rd world shitholes safe in the knowledge that their lives will be unaffected and that the "imports" guarantee them power in a "hand outs for votes" stitch-up.
What will Mavis do?
Will this globalist madness ever end!
Cunts!
Nominated by Rebel without a Cunt!