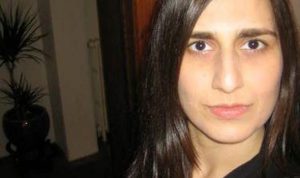 Sophie Khan. Who the fuck is that, I hear you ask? Sophie Khan is the Police Action Centre's Director of Legal and Policy. Last night, the daft trollop was on LBC advocating that police ask gang members if they think it's a good idea for armed police to carry out foot patrols in the areas that they, (the gang members), carry out their illegal, nefarious activities. Here's a link to the stupid cows' organisation
'People' like her make my fucking blood boil. Cunts that support an organisation like this should be forced to stick a coppers uniform on and walk the fucking streets to actually see what goes on and The Feds have to put up with on a daily basis.
Weapons grade, Olympic standard, gold -medal winning cunts.
Nominated by DCI Gene Cunt