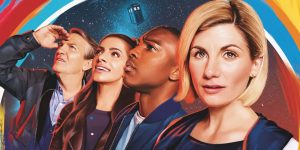 A cunting for Dr Who from someone who hasn't seen it for 50 odd years.
I regard it as a kids programme. What Star Trek would be like if made by the producers of Crossroads. Of no importance to a grown up.
However I have just read a review which tells me that the last episode was set in Alabama and featured Rosa Parks. Fuck me how right-on down with the coloured folk can you get? What next? Ghandi being thrown off a train? Slave trading in Bristol?
It has always been shite as far as I am concerned but this trendy, lefty crap makes it creak at the seams.
Bollocks.
Nominated by Cuntstable Cuntbubble