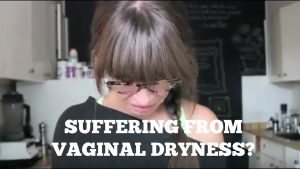 I was in the middle of watching Deadliest Catch (crab fishing in the Bering Sea) when the ads. came on. Imagine my genuine horror and disgust when Jenny Eclair appeared up to explain how uncomfortable it was to have a dry and itchy vagina. The shameless harridan then had the gall to recommend Vagiel to ease the symptoms. Fuck me,a picture of Jenny Eclair,ankles round the back of her head,rubbing cream into her (undoubtedly) foul sugar-walls popped into my head…..I'm genuinely traumatised,as are the poor dogs who fled as my roar of pain and anger rattled every window in Fiddler Towers. Spilled my Bushmills and tipped the fucking ashtray in a desperate grab for the fucking remote.
Why put an ad for diseased fannies on during a programme which I can't imagine appeals to many women? Why have that revolting old hag advertising the muck?…..Gemma Arterton I could have lived with…even enjoyed,but Jenny fucking Eclair?
It's a bloody disgrace and I plan to complain, in the strongest possible terms,to the Advert Watchdog just as soon as this stomach-churning image has faded from my mind and allowed me to convey to the bastards just how strong my feelings are about this obnoxious episode.
Nominated by Dick Fiddler