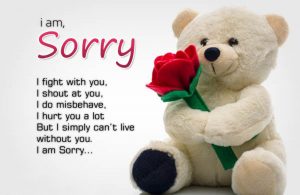 My first cunting nomination on here, so go easy on me, cunts!
A day doesn't go by without reading of some cunt making a complete cunt of himself (and it is mostly men here), by actually speaking his mind in public via social media, and then having to publicly apologise for causing such grave offence to the small-minded fuckwits his comment was not necessarily aimed at but wanted to weigh in anyway because that's what fuckwits like that tend to do.
Doesn't matter if they're in the entertainments industry, sport, politics, trade & commerce etc. just having the temerity of speaking one's mind on the likes of Twatter or Feacesbook, will usually result in a rapid and very hostile response from the flakiest of snowflakes that will inevitable go viral and will attract the attention of those lazy "social media" journos in our national news media.
Even a fairly innocent comment like "I let my wife make all the cooking decisions!" can be construed in such a way to be deeply sexist, repugnant and of course deeply offensive to the ball-breaking wimminz out there with nothing better to do.
As a consequence, said author must bow down, cut off of what remains of his shriveled bollocks and apologise unreservedly before crawling back into his man-tent never to be seen or heard of in public again.
You can't even pay someone a compliment without finding yourself in a whirlwind of shit just because the interlocutor took great offence! So don't bother saying "Your hair looks good!" or "That dress suits you!" or "You look so much better after that diet you completed!" because rather than receiving approval you will invariably face a barrage of bile.
Apologies, are getting far too out of hand these days, and is further testament to the gradual erosion of free speech and the inevitable indoctrination of a thought police-driven way of saying anything in the public arena.
Cunts!
(Sorry for any offence caused with this nomination. But you can fuck off anyway!)
Nominated by NoCuntForOldMen