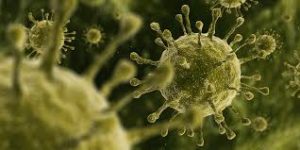 We've all been there, haven't we?
You get up feeling about as good as you can before three or four cups of coffee and a bacon roll set you up for the day. By lunchtime you feel a bit, well, fatigued for some reason, and by the afternoon you've got an irritating, scratchy tickle in your throat. By teatime you're sneezing for England and your nose is in the first stages of feeling and looking like a blowtorched strawberry. You go to bed feeling like shite, but as soon as you lie flat, you start coughing like a shunting engine and your breathing sounds like a set of asthmatic bagpipes.
You've now got no alternative, my friends; you've got to resign yourselves to your fate, as I am having to do at this very moment. This is a bullet you can't dodge, and it's known as 'the common cold'. The good news is that you aren't going to die. The bad news is that for a week or so, it'll feel as though you are.
Don't bother going to the quack, he won't want to know. He'll send you to the local pharmacy, where they'll flog you a bottle of some 'Night Nurse' type shit, which contrary to what you've seen in the adverts, will prove to be as much use as a chocolate poker. You can try those old remedies that your granny always inflicted on you, like gargling with salt water, or (retch) boling an onion and drinking the water, all of which will prove to be equally u/s.
Worst of all, you'll have to endure being patronised by 'er indoors; 'honestly men, get a little cold and you collapse, whereas we women just get on with it'. Yeah, just like you did last time when you spent three fucking days on the sofa. Oh, that was FLU, was it?
No, there's only one sure way to ease your pain when you're struck down. Get a large glass of brandy, add a little hot water and sugar, and throw in a large slice of lemon, then get outside of this as quickly as possible, repeating as often as deemed necessary. It won't actually speed up your recovery, but it'll make you feel a lot more comfortable in the process.
Modern science has worked many miracles. We've created satellites, computers and space stations, we've split the atom, discovered antibiotics, put a man on the moon, and goodness knows what else. Why oh why then can we not find a cure for the common fucking cold?
Nominated by Ron Knee