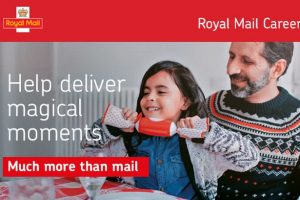 All I ask and expect from Royal Mail is that they deliver my post with due dispatch.
As is the way of things, some days I receive mail, sometimes not. Invariably however, what Postman Prat does deliver through my letterbox is a pile of unwanted crud from advertisers trying to peddle their products.
Of course, there is one reason, and one only, why the Mail persists with this environmentally unfriendly practice on an industrial scale. This now privatised cuntpany sees the dollar signs rotating; advertising means more income, more income means bigger profits, bigger profits mean bigger dividends for shareholders and bigger bonuses for the greedy, overpaid fat cat cunts at the top.
To add insult to injury, the fuckers then expect the recipients of this unasked for cack to dispose of it for them. If you are similarly pissed, I recommend this simple solution which works on the principle that the polluter is responsible for clearing up his own mess. Just collect all this bumwad up until you have a stack about a foot thick, and stick it in your nearest post box. See how they like it up 'em, the cunts.
Nominated by Ron Knee