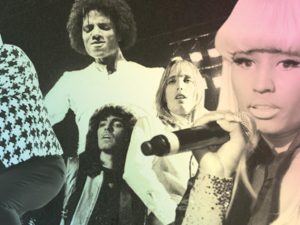 It's a sunny day. You're maybe driving along, enjoying the scenery, or relaxing in the the garden with a glass of wine. The radio's playing, helping to set the mood. Then suddenly, IT comes on, AGAIN.
'Is this the real life, is this just fantasy…' Click!!
'Yesterday, all my troubles seemed so far away…' Click!!
'And now, the end is near, and so I face…' Click!!
Yes, it's another of those songs that just gets played, recycled, re-recorded by everybody under the fucking sun and re-played endlessly, forever, until yet another airing makes your ears bleed. There are categories and sub categories of the genre eg
Childrens' songs; 'grandad, grandad, we love you…'
Novelty songs; 'wopam gangnam style…'
(and of course) Xmas songs; 'can you stop the cunting cavalry ya ta ta ta ta ta…'
Jonah Louie deserves a special cunting all on his own for inflicting this steaming horse shite on us every December.
Well I could go cunting on and on and on here, but I think you get the idea without further ado. Please could the powers-that-be throw every copy of such muck into the nearest landfill and bury it under a pile of crap immediately so that mankind is spared further exposure to this pestilence.
Nominated by Ron Knee