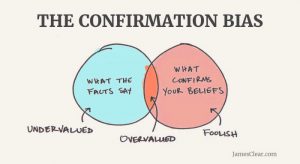 This nomination is for the notion that artist's works are their's and their's to do with as they please. It is primarily though a cunting for cognitive bias and hypocrisy. This cunting is a response to another cunter who thinks that Star Wars fans have no legitimate say in the creative direction of the franchise. You Sir are wrong, so very wrong. And here is why.
From this comment is seems clear that you have never seen The Last Jedi. Allow Sargon or MauLer to edify you as to the sheer wankitude of the movie. Both vids are informative and funny as fuck and both contain some spicy memes.
MauLer's vid: https://www.youtube.com/watch?v=9QJRw56cOVw
Sargon's vid: https://www.youtube.com/watch?v=LPsRp7uUXUk
I truly don't think you appreciate the sheer ineptitude displayed by Kathleen Kennedy & co during the making of TLJ or their arrogant, indignant response to the ensuing consumer backlash.
I must also wonder – if you think that "artists" should ignore fan criticism of, and suggestions for improvement about their work, should they also ignore it when fans give them unrelenting, sycophantic praise and tell them that their work is perfect as it is? You can't create your cake and eat it.
I put to you that it takes a sheer level of self-absorbed arrogance on the part of an arteest/entertainer to completely disregard the views and desires of the target audience (those who want to be entertained).
If an arteest wants to do their own thing irrespective of this then sure, play to a small niche audience who will blow smoke up your arse and make little-to-no money in the process, or sit at home entertaining yourself………. I sit at home and entertain myself at least three times a day but never do it on Chaturbate for money because I don't need validation from anybody, I just need to entertain myself.
The fact is that a lot of arteests/creators/entertainers who go out into the public sphere to make money are often conflicted between the desire to peddle their wares in order to gain material wealth and the innate level of capricious, exhibitionist, self-aggrandisement which seems inherent in those in the entertainment industry. They are not known for their stoic humility or modesty don't ya know!
The fact is that a lot of narcissistic creative types seem to view the relationship between themselves and the audience as one of host and parasite when it is anything but that. The relationship between entertainer and entertained is a symbiotic one; the host/entertainer cannot survive without guest/audience and the guest/audience cannot be entertained without a suitable host/entertainer.
The fact is that the original Star Wars trilogy was a timeless classic which spans generations – some of the greatest movies of their time. Without them the fandom would never have formed but the fact that an entire generation of young men (and women) coalesced around Star Wars does not mean that the likes of Kathleen Kennedy or Rian Johnson can just denigrate fans when they don't tow the line or take them for granted as an entitlement like a political party takes demographic voting blocks for granted.
And that leads me to my democracy/free markets analogy.
Before I delve into my analogy I would just like to explain that I am not an EU-loving remainer and that I was a UKIP member who went out leaflet distributing on the campaign trail a few years back with my local UKIP PPC Suzanne Evans, voted UKIP for the local MEP, Council and General elections and voted to leave the EU and still believe that the will of the people should be respected and that the UK should leave the EU. With that out of the way, let me begin.
During my time with UKIP I did a lot of research into the UK's flimsy, unwritten constitutional system of legal and judicial precedent and was also introduced by other members to the 1972 Foreign and Commonwealth Office document FCO 30/1048 which further explained and clarified the British constitutional arrangement regarding sovereignty both internal and external. (Look it up, it's an interesting and insightful read)
Sovereignty is derived from power and power is achieved by force of coercion or violence and that is how we got to our current situation of constitutional monarchy we have today. Sovereignty in the UK can be categorised as follows:
External Sovereignty: The ability to initiate, negotiate, conclude and terminate international treaties such as the Treaties of Maastricht and Lisbon (the latter of which article 50 is a component). These sovereign powers are vested in the Crown/Monarch but delegated to, and exercised by, the Prime Minster and Cabinet in the form of informal, executive powers known as the Royal Prerogative – the legitimacy of which, after hundreds of years of constitutional, parliamentary tradition were only ever first contested in the High Court by Gina Miller pertaining to the Prime Minister triggering Article 50 pursuant to the UK terminating it's participation in the Lisbon Treaty and said power of treaty termination was then subsequently delegated to Parliament as a case of internal sovereignty, but I digress.
In order for international treaties to take affect and for the effects to have legislative legitimacy within the UK, the treaties must be enshrined in domestic UK statute law by way of parliamentary ratification and then via The Lords through Royal Ascent which falls under:
Internal Sovereignty: This sovereignty is the sole remit of both houses of parliament who, although only one of which being elected BY the people as representatives, are not subject TO the people. MPs govern by consent by way of the ballot box but they have the final say on what gets written into UK statue law.
Our current, legitimate constitutional arrangement dictates that, irrespective of what the electorate wants pertaining to the EU referendum and Brexit, the Prime Minister, Cabinet and Parliament are sovereign in such matters and they get the last say and decision. The electorate of the UK are not sovereign. End of.
Now for the analogy.
Analogous Premises (Former):
1: Parliament and the Government as embodied by the Prime Minister and the Cabinet are sovereign over both domestic UK statute law and international treaties such as the Lisbon Treaty .
2: The electorate of the UK, due to the absence of a written, republican constitution and bill of rights outlining citizenship are not citizens, but subjects of, and subject to the Crown.
Conclusion:
It is therefore unreasonable for the electorate to make popular demands of the Prime Minister/Cabinet and/or Parliament to affect change pertaining to the UK withdrawal from the EU as this would constitute behaviour which smacks of spoilt, millennial entitlement.
Analogous Premises (Latter):
1: Artistic creators are sovereign over their own creative works.
2: Audiences are supplicants of and subject to the whims of the creator.
Conclusion:
It is therefore unreasonable for the audience/fans to make popular demands of the creator/entertainer to affect change as this would constitute behaviour which smacks of spoilt, millennial entitlement.
Anybody who disagrees with the former but agrees with the latter is suffering from some sever cognitive dissonance and is pretty much a fucking hypocrite.
QED Motherfuckers.
Nominated by Two In The Stink