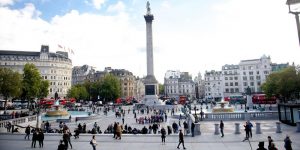 A cunting for the constant trashing of our heritage.
You know – Kipling defaced, Rhodes must go, and all the other nonsense the lefty cunts get involved in.
I am proud of our empire, as I am sure the Egyptians, Babylonians, Assyrians, Persians, Romans, Mongols, Ottomans etc were proud of their's. In fact the Life of Brian sketch 'what did the Romans do for us' could well be the present day lefty cunts talking about the UK. We exploited, as do all occupiers, but left infrastructure and education. The fact that most turned back to shitholes is not down to us. Although it is interesting to note that former colonies that are predominantly European in culture seem to do ok.
What about slavery then? Definitely bad but it was endemic in Africa and Asia long before Europeans got there. In fact a lot of African rulers did very nicely out of selling fellow Africans to us. We just upped the scale. But it was Europeans who banned it, not Africans and not Islam, which still allows the enslavement of non moslems.
And of course all our heroes were racists. Or people of their time as I see it. Rhodes may have been racist but so was Shaka Zulu before him. And every ruler or hero, white, black or yellow who ever lived. Even good old Ghandi didn't make much of Africans, the cunt.
'The past is another country. They do things differently there'
An apt quote for the stupid right-on lefty cunts to mull over.
Nominated by Cuntstable Cuntbubble