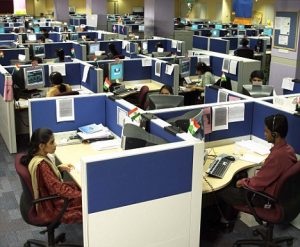 Feel free to file the following under 'bigoted British cunt ranting' – because that's exactly what I am and exactly what this is.
Yesterday, for what may be the 1,513th time, my VirginMedia broadband service went on the fritz. Being a customer of such a cuntly organisation is bad enough, and even at the best of times, the VirginMedia shit-services makes me want to repeatedly smash sand-filled Coke bottles against the shins of bearded deitycunt Richard Branson; but once you take to calling the helpline, then the real suffering begins and your pissboiling temperature is ramped up by a few fucking hundred degrees.
*Dials the VM customer helpline, goes through the eternal automated fucking security Qs, eventually hears the queue music and starts to chant to himself*
"Please let it be the Welsh call centre."
"Please let it be the Welsh call centre."
"Please let it be the Welsh call centre."
*dial tone kicks in*
"Hello there Mr. Gunt be Strikeeng Back, you are speaking to Billy, how may I be of serwice for helbing you doday?"
Part of me wonders whether the out-sourcing of customer helplines to Indian call centres is actually a calculated move by companies to offset the time and manpower spent in dealing with genuine customer complaints and issues, knowing that a fair percentage of punters will give up after 30mins arguing with a scripted bot with zero nous or common sense. The agents at these tenth circles of hell employ infuriating tactics such as putting you on hold for fucking ages with no holding update or apology; repeating back every fucking sentence which you have uttered on the call and trying to convince you that you are speaking to the only indigenous 'Billy' in the whole of India.
Let's be clear – I don't really fucking care about the ethnicity of the staff. I used to be a customer of BE Broadband and their call centre was somewhere in Eastern Europe – those Balkan fuckers though at least compensated for the difficulty in speaking the language by being a pro-active and helpful bunch.
Needless to say, the Broadband service was fine this morning and has been all day, despite our man in Bangalore Billy Kartakashar arguing the toss that I needed to wait hand-on foot all day sometime this decade for one of their glorified repairmen to come and fuck about with my router. These call centre operatives may not actually be bad people, but they certainly are cunts.
Any thing else I can be cunting for you today, sir?
Nominated by The Empire Cunts Back