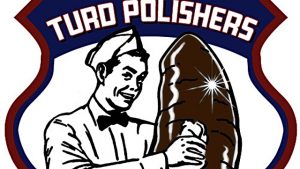 Thus the cynical sell-out continues. Blighty's democratically expressed wish at the Referendum orf the People is flushed doine the khazi. Big Business Rules and Boris Johnson will shortly vanish orf orn holiday again. As slimy as castor oil the Gove Turd turns inside oit and sneaks up its own arse where, as reported, it makes emollient noises. Carry on Cunts. Yours Truly warned several years ago that Johnson is a con artist. An old boy orf the Brussels college that produces all the EU apparatchiks, he has always been in the field as a ringer. Back him and lose your shirt.
The Remainers have fought this particular battle by also masquerading as the opposition and so controlling both sides orf the argument. It follows that when the Leave Brigade should make a principled stand for the democratic will orf the people they instead, as always intended, capitulate. Blighty done up like a kipper comes to mind.
Yours Truly has always wondered at the apparent incompetence displayed by May and familiars but wonders no longer. There were no tough negotiations with Brussels, Brussels bluff was never called, only appeasement and capitulation and a masochistic eagerness to swallow every demand and no preparations in hand to leave. The reason being that the cunts never had any intention orf leaving the EU.
We have been comprehensively screwed me dears so what to do? We have no true democratic representation inside parliament. We are disenfranchised. Beware. That is how revolutions start. There are some old cunts doine me neck orf the woods that are giving a spot of TLC to their trusty twelve bores ready for the Trump visit. They can't wait to bring doine that stupid fucking baby balloon.
Nominated by Sir Limply Stoke
They even tried to throw the General Election, hoping to pass the poison chalice to Catweasel & Co. Plan being they expected Labour to make the inevitable pigfucker's ear of Brino, Tories would then ride to the rescue, pick up the pieces and hey presto, normal service is resumed…
Nominated by Ruff Tuff Creampuff