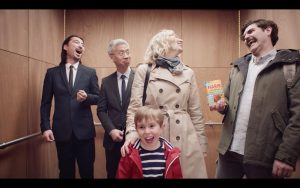 In the overall scheme of things more of a minor irritation than anything else.
Haribo adverts. The ones where the ridiculous adults are given stupid children's voices, and the children are given adult voices.
Aware that the advert is directed primarily at children who find it amusing however it gets on my tits and the fact some advertising agency was probably paid a small fortune makes me even more angry.
Remember when adverts used to be relatively clever, memorable and contained some artistic merit.
Apart from the Moneysupermarket ads (which I like but am aware some ISAC regulars hate with a passion), most adverts now are for funeral insurance plans, charity appeals, gambling, PPI, accident lawyers and pay day loans.
Cannot really tolerate any adverts nowadays, but advertising agencies, if you want your adverts to stand out and not annoy the fuck out of everyone show some fucking imagination for gods sake.
Nominated by Willie Stroker