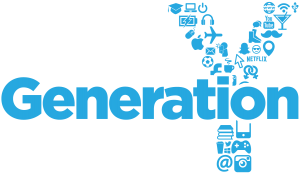 "Generation Y"
Also known as "Millenials", they have adopted this term to avoid being tarred with the "Snowflake Cunt" brush that over 90% of them rightly have. I am in the midst of a company seminar where old cunts like me (42) are being re-educated to the needs of these soppy cunts as they are the future.
Apparently "Generation Y don't like hierarchy". "Generation Y will move employer several times in their career". "Generation Y feel they are not included"
So in simple terms; These soppy cunts have such a sense of entitlement that if they are not CEO of a multinational within three years, they'll spit dummy out and fuck off. Fine-go on you cunts.
Nominated by Cupid McStunt