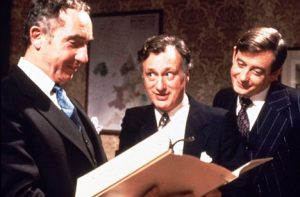 A cunting for civil servants. Not the run of the mill fuckers but the Teflon coated high flyers of Whitehall. Cunts to a man or woman and mostly incompetent and certainly remoaning.
The departments they run are ineffective and reactionary for the most part. Home Office being a prime example. Useless for generations. But do these mandarins get sacked or demoted when they fuck up, as you or I would be? Do they fuck. They serve their time.They get a knighthood, huge pension and sit on boards of companies. And all this for going to the 'right school' and the right 'club' and their insufferable snobbery.
Clear the fuckers out. Spread the departments throughout the UK. Give them performance targets to achieve or they are out. See how long it takes for them to actually perform. The cunts.
Nominated by Cuntstable Cuntbubble