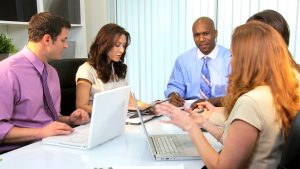 Advertising executives are long overdue a cunting.
A world inhabited with cunts that sit in endless meetings sporting Hypster beards and who no doubt cover up their lack of intelligence or creativity by saying 'Like Ya' and who ultimately came up with the new GoCat advert deserve a truly royal cunting.
Now bear in mind Cats lick their own assholes on a daily basis, lick their own cocks if they have one, kill for fun wildlife and sometimes eat their spoils, mostly they don't as they just enjoy the torture element, some bunch of cunts as described above have created a new advertising campaign for GoCat Mixer.
Now I know we live in an age where advertisers will try to sell us a utopian dream that's only a stones throw away, just as long as we eat/apply/subscribe/worship their latest pile of cunt but GoCat have just raised the fooooking bar.
If you thought you're cat and presumably next will be your dog was immune to this guilt tripping, think again.
GoCat are now marketing their reconstituted shit as having 'No artificial colourings or additives so your cat can live a healthier life'. This seminal piece of advertising history in the making includes cuddly film of a cuddly kitten/cat with a kiddy voice over that I can only assume is the sort of voice dungeree wearing fat lesbians adopt when talking to their only friends, ie Tiddles….
No doubt the cunts will add a few quid to the asking price, safe in the knowledge that Jenny the fat single lesbian thinks by buying this shite Tiddles May live an extra day or so, meanwhile Tiddles will continue to lick his ass, kill wildlife, shit in your garden and throw up fur balls under your bed.
Anyone for Snake Oil?
Nominated by CuntyMcCuntface