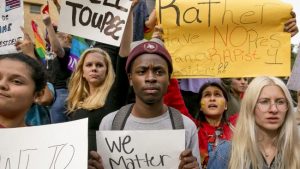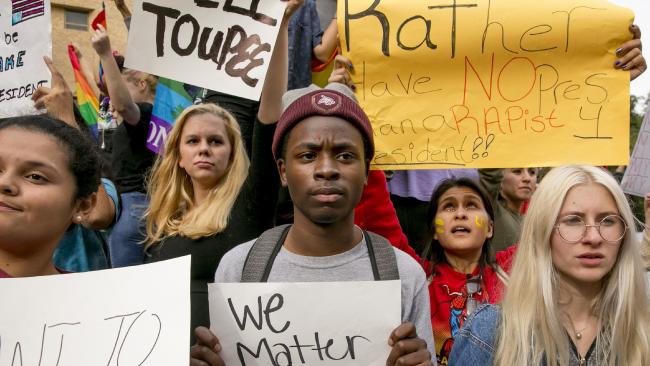 Lefties in the US deserve a cunting. They're currently going ape shit over a video that allegedly shows their President, Donald Trump (yes he is, you snowflake twats. It's called, "democracy"), calling illegal immigrants "animals". It's true that he did use the word, 'animals', but he wasn't referring to illegal immigrants. You see, as is common with lefties, they're guilty of lying by omission, because they're only showing the part of the video that they WANT you to see. What they DON'T want you to see, is the start of the video, which clearly shows President Trump being asked about the MS13 gang by a female reporter, who are apparently posing as illegal immigrants to get into the US. It is THEY who Trump is calling animals. They actually started in the US back in the 80's, but have since spread in Canada and down south into Mexico and Central America, especially El Salvador.
It's a sign of how increasingly demented and desperate US lefties are that they would try to con the US people in such a way, especially when the full video, which puts 'The Donald's' comment into context. Now, I'm no fan of Donald Trump, I thinks he's a nasty piece of shit, especially after the tactics he employed to try to force a Scottish land owner to sell him some of that land when he was building his golf resort up in Scotland. However, considering that the preferred choice of lefties is Hillary Clinton, a woman who makes Hitler look completely sane and rational by comparison, I have to say that American voters definitely chose the lesser of two evils when they voted for Trump.
And like Remainers here in the UK, there is literally nothing they won't do to try to overturn the democratic will of the American people. Even now, Clinton is busy blaming everyone but herself for losing the election. Probably shouldn't have called people whose votes you were courting "deplorables" Hillary. I'm surprised they haven't tried to use the Remainer tactic of claiming that the vote was 'only advisory', but give it time. Like screaming whenever they hear someone say something they disagree with, it seems that lying is a genetic trait with lefties. It's been about 18 months since the US election, and as with the more rabid Remainers, there are STILL lefties who absolutely refuse to accept that Donald Trump won the election.
If they really do want Trump out of office, then instead of constantly throwing shit at him, like angry chimps, they should focus on finding a Democratic candidate that the American electorate would vote for, rather than rigging primaries to make a woman that most Americans despise their candidate. Kind of removes your right to call yourselves the Democratic Party when you do that. Because that's not how democracy works. Of course, that's the logical thing to do, and as we all know, lefties are incapable of logic. Which means that when Trump is up for re-election in 2020, they'll either shove Clinton back into the ring, or present another, equally unlikeable candidate. Like Michelle Obama, who recently declared herself to be the 'Forever' First Lady. No love, you're just another arrogant left wing prick.
Nominated by our star reporter QDM