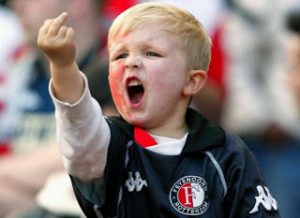 I'd like to cunt whiny, uncontrolled children in GPs' waiting rooms, and their smug, fuckwit parents.
Was in for a blood test this am, had to wait about an hour and a half.
Thank Dog measurement of BP was not needed. Some little cunts running around, squealing, stamping their little feet, while earth-mother type (unfuckable blonde in dungarees) did bugger all. Bitch.
I thank Dog for many things, as certain people really have a problem with dogs.
I wonder if I can get a Miss Piggy enamel badge anywhere, like the old Robertson's Golly ? Given their loathing of all things porcine, could be interesting.
Nominated by HBelindaHubbard