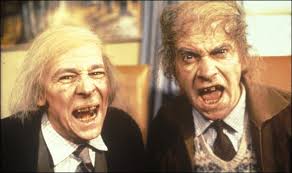 I realise that some fellow cunters around the globe may take offence at this but I feel I must cunt all the old cunts who have reached "old age " and start moaning about how little "pension " they have and why doesn't the gov'mint pay for their retirement.
Yes, there are some who are deserving but there are a bloody lot more who pissed it all up the wall or were taking holidays or buying flat screens etc they couldn't afford during their earning years.
I hit 65 this past week, have a couple of million dollars ( Australian ) in personal pension/superannuation. Why? Cos I saw long ago that if I didn't provide for myself then no other fucker would and why should they?
Don't get me started on the benefits scroungers. Yes we have them in Australia as well as loads of immigrants.
Nominated by Grumpy Old Cunt