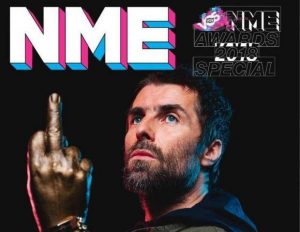 The NME are cunts…
The last printed issue of this pile of shite is now dead and gone, and good fucking riddance….
It has always been crap and a breeding ground for knobheads and utter cunts… Julie Burchill, Tony Parsons, Danny Kelly, Bob Geldof, Paul Morley (colossal cunt), David Quantick, Stuart Maconie, Andrew Collins, Danny Baker, Sam Wolfson, Hamish McBain are just a few in their cunts roll of honour…. Also the publications' unhealthy long term obsession with Morrissey gives them a cunt red alert…
Their worst crime (apart from sucking up to Morrissey)? In 1988, Mark Sinker (a rare non-cunt at NME) said U2's 'Rattle and Hum; album was crap and gave it 4 out of 10… NME wanted a U2 cover story and interview, so they changed Sinker's review without telling him, and Stuart Baille gave the album an arselcking 8 out of 10 instead….
They got their U2 exclusive. licked Bonio's jacksy, and Sinker resigned in fury…. Conclusive proof that the so-called New Musical Express was by cunts and for cunts….
Nominated by Norman