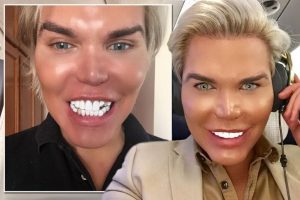 Rodrigo Alves (Human Ken Doll)
Absolute fuckwit of a cunt, gets massive gutter press coverage by having parts of its body removed and deformed so that it can scare children and attract half witted paparazzi. Never done a day's work in its life as it inherited a large legacy.
Waste of space: Cunt, Cunt and thrice Cunt.
Nominated by Sir Cuntalot