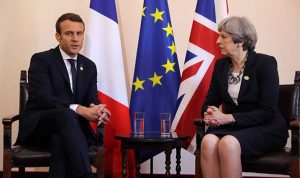 Ourillustrious PM is rolling over to the frogs today by bunging Macron another £45 million of OUR money and agreeing to take in more fucking 30 year old unaccompanied child jihadis and economic migrants.
What the fuck is the matter with the woman?
"Bloody difficult woman"? Fucking pussy!
Enough ! ! ! !
Nominated by Dioclese