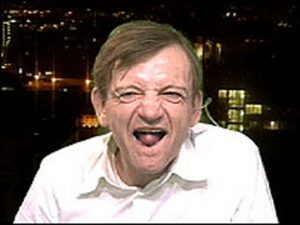 Congratulations to Shaun i.e me who has scored yet another Deadpool victory by picking the Fall frontman Mark E Smith who died this morning aged 60 after suffering from ill health brought about by a lifetime of boozing and chainsmoking.
On to Deadpool 81.
Here are the rules (pay special attention to the first one):
1. Nominate who you think is the next cunt on the way out. You can have up to five choices. List your nominations in the comments of this post. It's the current Dead Pool. Comments not in this post (e.g. in the previous one or other posts) will be ignored!
2. You win if your Cunt dies first.
Then the slate is wiped clean and we start again. Of course, you can always be a really annoying cunt and steal someone else's dead cunt candidate from the previous pool (like Black and White Cunt frequently does).
Any cunt who tries to cheat by nominating the World's Oldest Man or Woman is a cunt and will be ignored. Any anonymous cunt who can't be bothered to make up a name for themselves will also be ignored. Oh, and the usual "Our Blog Our Rules" thing applies.
Nominations are now open on this post only. AND BEFORE YOU NOMINATE, FUCKING READ THE EXISTING NOMS TO CHECK THAT NONE OF YOUR PICKS HAVE BEEN TAKEN ALREADY! Good luck.
Shaun`s nominations:
Leah Bracknell
Marieke Vervoot
Shane MacGowan
Dean Francis
Liam Miller