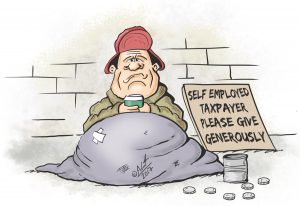 The following advertisement is a charity appeal on behalf of the N.E.T.S. Society
A heart-rending voice over by charadee shill Liam Neeson now follows…
Every year more and more of these poor people are displaced from their residence of birth.
Some displaced through wars of far flung lands and others forced out by the intolerance of their neighbours, neighbours who themselves were tolerated previously but who now show no loyalty to their fellow neighbours.
Their struggle has reached breaking point and so can you take just £1bn a day to ensure that the undeserving cunts from within and without are molly-coddled to a standard to which they have become accustomed?
This year has been especially difficult on N.E.T.S. with cash-cows such as Grief-fell and the payment settlements of Guantanamo terrorist prisoners returning to their UK paid-for homes in order to displace even more N.E.T.S. (who have no other choice than to leave or feel like they're living in a "peaceful" state).
So can you help? Your taxation – no matter how large – is guaranteed to be wasted on campaigns such as those to bring home murdering, hate-preaching, bomb-makers like Abu Hamsa and to also help with a hefty kick-back for all of his unjust suffering for having to serve time for his criminal activities, let alone the payments required by his free legal team.
Times are hard for N.E.T.S. So many undeserving cunts to be paid for and so much hard-earned money to be taken.
So please, take generously.
That was a charity appeal on behalf of the Non Ethnic Tax Slave Society
Nominated by Rebel without a Cunt!