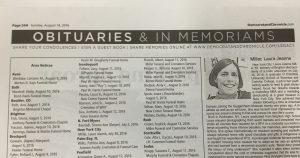 In light of the passing of Rodney Bewes, I would like to nominate obituaries for a severe cunting on this esteemed website. Not Bewes but the people who wrote the gushing and over-the-top tributes that have been all over the media.
I'm too young to remember The Likely Lads but I know my parents liked it. However, the last series ended in 1974 and the TV fillum was in 1975. The last time I recall seeing Bewes on the telly was in a bit-part opposite Peter Davison's Dr Who. Far from being a 'legend' Bewes was clearly a has-been living on decades-old kudos and a feud with his old co-star. A bloke I used to work with in the early 90s said he had worked in the theatre and Bewes was a hopeless alky who they had to drag out of the pub in time for performances. I'm sure Sir Limply will be able to confirm or deny this story.
But no-one good dies anymore. Everyone is a 'legend' or 'one of a kind.' Look at the outpouring of grief about Prince and David Bowie last year. Both great musicians but both Prince hadn't had a hit in yonks and Bowie's last number was in 1983. Again, I'm not cunting either Prince or Bowie but the completely over-the-top reaction to their deaths in the media. I'm going to Mars when Queenie finally croaks.
How about getting a sense of fucking perspective? Yes, you can be sad when someone whose acting or music you liked dies but you didn't know them and their passing will be zero impact on your life.
Nominated by Norman