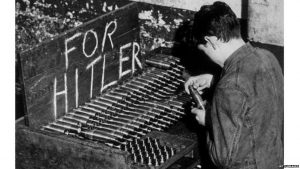 Cunts wearing white poppies should be gunned down on sight.
And thanks to p.c. poppy fascists I don't wear anything any more, apart from my "obedience is suicide" badge. Did you know, it's against the law for ABBC presenters to appear on screen without a poppy in November?
Will forever, however, remember the huge sacrifices my parents and grandparents generations went through, so cunts like Monroe Bergdorf and Comrade Corbyn could be free to spit on their graves and worship at the feet of the 4th Reich, turning the country into the total basket case it's now fast becoming.
Still bung the veterans a few bob though.
Nominated by Shitcake Baker
I'd never heard of white poppies either until shitcake just mentioned it.
Pacifists?
Fuckin pussies more like.
And yes, it should be treason.
Pacifists didn't save us from the Reich last time and they won't save us this time either.
Nominated by Deploy the Sausage
White poppies? Naive politically correct bullshit!!!
And that cunt Corby was threatening to wear on at the Cenatoph in 2015 before he bottled it like the policy shifting cunt he is.
Red poppies are in remembrance of the millions who died in the wars. White poppies are just propaganda – and forcing schools to hand them out to pupils is nothing short of money grabbing PC bullshit and disrespect for the dead.
Then again we shouldn't be surprised as a recent survey said that the vast majority of adults have no understanding of 20th century history!
We should be fucking ashamed…!
Nominated by Dioclese