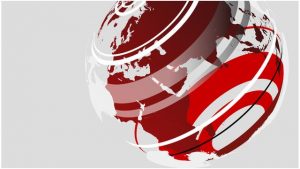 Can I cunt the BBC? Well I'm going to anyway. Day in day out the fucking BBC pushes the line we are a racist, homophobic, misogynist bunch of cunts.
If it ain't women it's Muslims, if not muslims it's LBGT. Today there's a story about a Muslim woman who found she could get a job if she removed her headscarf. Proof we are all racists apparently. What about the alternative BBC, that when the woman concerned made an effort to integrate she was then welcomed into employment.
The multicultural experiment has failed totally and completely. When people of any colour come here and integrate everyone gets along on the whole. Leave your 3rd world 7th century garb where it is the culture if you want to be part of our.
No more fucking Mosques, no more Islamic council of Great Britain. Assimilate into our culture or fuck off.
As for the BBC, stop pushing agendas and divisions and start acting like the British Broadcasting Corporation.
Whilst I'm at it we should ban Islamic and Punjabi radio stations. Tired of being expected to be ashamed of being a white English male.
Nominated by Sixdog Vomit