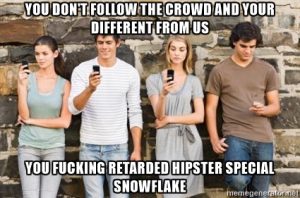 Generation snowflake, of which Lily the musical mong is emblematic need a cunting.
The millennial generation have been given their own way first by parents who have spared the rod and a society based upon instant gratification of any and all desires. This has led to a generation who think they can stamp their little feet and shed a few crocodile tears and they will get their own way.
What a pile of cunt.
Nominated by: Skidmark Eggfart