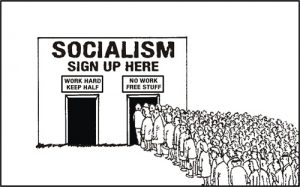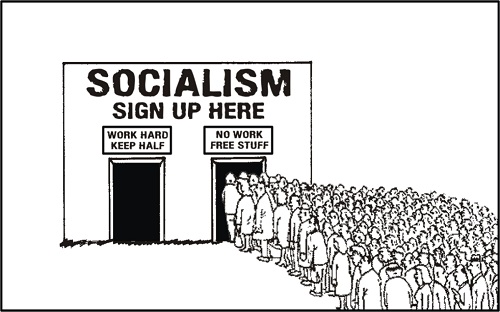 Any sort of socialist is a cunt. It is not the job of the government to decide who gets you wages or how much of it you get to keep. Government should be minimal and as localised as possible.
Fairness is nothing to do with socialism and vice versa. Can't afford kids, don't fucking have them. If you are desperate to be a parent you will do what it takes to get yourself in a position to be able to give them a life without stealing out of the pockets of others.
There are a lot of issues with a free society promoted by a free economy but socialism is not the answer to any of them.
There is no entitlement, it is a myth. If you can work and provide for you and yours then you should. Society should take care of those who really do need it not those who will steal their living from the pockets of others.
Nominated by: Sixdog Vomit
Socialists adhere to an outdated and frankly doomed to failure dogmatic belief system. Name me one country which has benefited from being under socialist control. USSR? North Korea? Any of the former Eastern European states? Angola? Venezuela? DRC? Vietnam? Cambodia? All shit holes. Only China has had any economic success, but that only came when they adopted a form of free market capitalism while retaining the old iron grip on the population.
Socialism damned near killed the UK in the 1970s and the EU is a form of socialism too. All utter utter cunts. And what really gets on my tits is how they assume a high moral ground, as if they are the moral crusaders and free market capitalists are the cunts.
Nominated by: Skidmark Eggfart