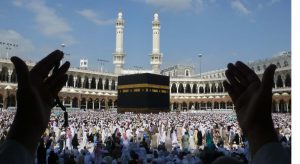 I'd like to cunt the hajj.
A bunch of delusional peaceful ones will go to this wankfest and end up throwing pebbles at a wall representing the made up Satan. 21st century and people go for this primitive bullshit. Just a few days ago a space probe started to orbit a planet millions of miles away.
No fucking wonder there's only been ONE Muslim Nobel science prize winner.
Nominated by: Chris Horner