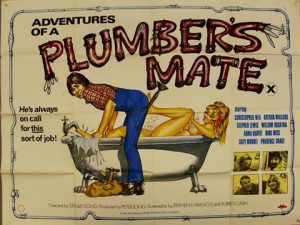 Plumbers deserve a cunting.
Just had one round today because the bath is really slow to drain, after him sucking in breath through his teeth he tells me I need the trap replacing and the pipe 'snaked' to clear the blockage causing the slow draining.
OK, I say, just do it, it needs to be done.
Straight away he comes back, it's a certain type of trap which I need to go and get from the suppliers. Almost an hour later he comes back with the trap, he rips the old trap out, snakes the pipe clearing any blockage and finally fits the new trap.
Overall, 2.5 hours (1 hour sourcing the trap, cost of £8.20+VAT = under £10) and I get hit with a bill for £138.40.
Fuck me, being a plumber is a license to print money
Nominated by: Boaby